NEXT MEETING:
Monday 1 July at 7:30 pm at Upper Riccarton Library community meeting room, 71 Main South Road, Riccarton. Speaker: Nick Dickinson (Lincoln University). Topic: "Plants and soil: ecological restoration underground" with a focus on restoration research and riparian plantings which could be followed in light of the Billion Trees programme.
NEXT FIELD TRIPS:
Saturday 7 July. We will walk the length of the Brooklands Lagoon spit to the end and back (a total of 8.6 km). This will either be a head's down bracing mid-winter walk or a beautiful sunny winter's wander to see what starts to grow and flower once the solstice has passed.
Where and when to meet: Meet at 10 am at the Peg Hotel, 899 Main North Road, Belfast for carpooling, or at 10.20 am opposite the entrance to Spencer Park.
Suitability: TBA
Cost: suggested petrol reimbursement to drivers $5 (10c/km paid to drivers).
What to bring: Lunch, drink, warm clothes, hat, raincoat, sturdy footwear, petrol money. Wear boots that you don't mind getting wet. A hand lens and a copy of Peter Johnson's wetland plants book would be useful.
Trip leader/s: Alice Shanks. Phone 337-1256.

UPCOMING EVENTS:
MEETING: Monday 5 August at 7:30 pm. Speaker: TBA. Topic:TBA.
FIELD TRIP: Saturday 11 August. TBA.
MEETING: Monday 2 September at 7:30 pm. Speaker: TBA. Topic:TBA.
FIELD TRIP: Saturday 8 September. TBA.
ABOUT CANTERBURY BOTANICAL SOCIETY MEETINGS & FIELD TRIPS
The Society holds monthly evening meetings, usually on the first Monday of each month. Meetings start at 7.30 pm. We organise a speaker and follow the meeting with an informal supper and chat.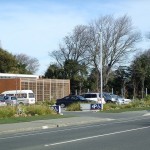 Evening meetings are held in a community meeting room at the Upper Riccarton Library, 71 Main South Road, Upper Riccarton. The meeting room is just through the main library doors (on your left). Entry to the library closes at 8 pm but you can exit after this time by pushing the green button next to the door. Parking is available in front of the library. http://christchurchcitylibraries.com/UpperRiccarton/
Information for speakers
The meeting room has a data projector (and cable) but you need to bring your own laptop or advise the meeting organiser that they need to bring one. Please check that your laptop is able to connect to an external projector.
Field trips are usually held on the Saturday following the evening meeting. Trips in the winter months are to places closer to Christchurch and in the warmer months we take advantage of the longer daylight hours to venture further afield.
In January we have a week-long summer camp and visit places which are too far to access from Christchurch for a day trip. We book affordable accommodation and make daily excursions from this point.
In spring we often have a long weekend camp over Show Weekend in November.
Occasionally we hold workshops on specific topics.
The AGM is held on the first Saturday after Queen's Birthday weekend. After the AGM we have a speaker, followed by a shared finger food lunch.